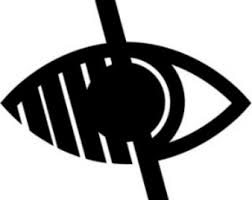 Conversion to Academy
Dear Parents and Carers
Academy Status
As you may be aware, a number of secondary and primary schools in the region have converted to an Academy.  Indeed, you may have seen recent news which states the Government's drive to ensure all schools are converted to Academies by 2020. Recently, after a period of careful research, our Governing Body resolved to seek to become an Academy and to join the Ironstone Academy Trust.
Ironstone Academy Trust
Normanby Primary School converted to an Academy in June 2014. It converted as a Multi Academy Trust. The Trust was named Ironstone Academy Trust reflecting our areas industrial heritage.  It was the view of their Governing Body that in the future they would wish to work closely with other schools; subsequently three other local, successful Primary schools joined the Ironstone Academy Trust on the 1st of September 2016 – Nunthorpe Primary Academy, Ormesby Primary and Zetland Primary.
As a school we strongly believe that the opportunity for self-determination, provided through the growth of the Ironstone Multi Academy Trust, will enable us to further raise standards and widen opportunities for all pupils.
If you have any questions with regard to the conversion process and its impact on you and your children, you may wish to review the attached briefing note. Specific questions can be emailed to school office at office@riverdaleprimary.org.uk.
There will then be a consultation meeting for parents which will be held on 11th July at 3:30pm in the school hall,  where we will be able to answer any of your questions further.
This is an exciting period in the development of Riverdale Primary School and we look forward to seeing the benefits of working in a Multi Academy Trust. Some details of the work of the Trust can be found on their website: http://ironstoneacademy.org.uk/
Yours sincerely
K Reilly
Headteacher
Please click on the links below to download/view copies of documents:-
| | |
| --- | --- |
| Document | Download |
| Letter to parents | Download |
| Frequently asked questions | Download |