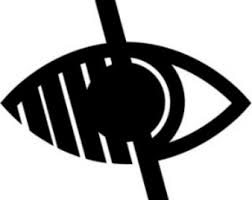 Governing body
As a governing body we aim to uphold the 7 principles of Public Life which are :-
Selflessness – Holders of public office should act solely in terms of the public interest. They should not do so in order to gain financial or other material benefits for themselves, their family, or their friends.
Integrity – Holders of public office should not place themselves under any financial or other obligation to outside individuals or organisations that might seek to influence them in the performance of their official duties
Objectivity – In carrying out public business, including making public appointments, awarding contracts, or recommending individuals for rewards and benefits, holders of public office should make choices on merit.
Accountability – Holders of public office are accountable for their decisions and actions to the public and must submit themselves to whatever scrutiny is appropriate to their office.
Openness – Holders of public office should be as open as possible about all the decisions and actions that they take. They should give reasons for their decisions and restrict information only when the wider public interest clearly demands
Honesty – Holders of public office have a duty to declare any private interests relating to their public duties and to take steps to resolve any conflicts arising in a way that protects the public interest.
Leadership – Holders of public office should promote and support these principles by leadership and example.
Mrs Steph Atkinson is our Chair of Governors and she can be contacted through the school
office@riverdaleprimary.org.uk
Tel 01642 471298
Governing body
Kirsty Reilly

Head Teacher

I have had the privilege to be Head of Riverdale Primary School and a member of the governing body since September 2006. In the last 18 months I have taken over a very unloved allotment plot in Wolviston and so most weekends come rain or shine you can find me knee deep in mud slowly turning this plot of land back to a usable state. When I am not trying to conquer the battle with the weeds and the slugs, I love to walk my two cheeky dogs Jack and Belle.
Chair of Governors – Steph Atkinson

I've been a teacher all my life – working in many schools in East Cleveland, though I began my teaching career in London. I was made deputy head at Riverdale in 1995, which is when I first became a governor of the school. In 2007 I decided I'd like some time to myself and gave up being the deputy and went part-time. Then in June 2014 I retired to spend time with my one year old Schnoodle (Poodle and Schnauzer mix) Bobby, oh yes and my husband! I now spend my time gardening, reading and walking the dog. I'm a keen walker and have done the Coast to Coast, Cleveland Way and the West Highland Way. I have a son, Peter who is married.When I retired I was keen to remain on the Governing Body of Riverdale as I still want to stay connected to the school and be part of its development. It's a school I have been proud to have taught at and continue to be proud to be a member of its Governing Body.
Susan Nicholson

Vice Chair of Governors

Hello, I am Sue Nicholson and I am Vice Chair of Governors at Riverdale Primary School. I have been involved with the school as a governor and previously in the PTA for eighteen years. I became Vice Chair in 2017. We are very keen to involve parents in the life of the school so if you have any thoughts or suggestions or indeed just need information you can contact me via the school.
Governors
Sue Rawlinson

Hello I'm Sue Rawlinson and in my full time educational career I have been a secondary teacher; head of department; Deputy Head teacher and Director of Specialism in a Sports College gaining experience of leading change, securing and managing large budgets and managing large teams of staff. As a member of the governing board of a secondary school and former chair of governors of a local primary school, I have gained experience of maintaining challenge and accountability within the educational context ensuring value for money and fitness for purpose to secure the highest level of achievement for all.

Now, when I am not travelling, I work for Redcar and Cleveland Teacher Training Partnership with trainee teachers in both the primary and secondary sectors. It is this range of experience I bring to the governing board of Riverdale Primary School which I am delighted to have been invited to join and feel very privileged to serve.

Amanda Dewse

Staff

I am married with 3 grown up children and live locally. I love to spend time with my family and friends. Over the last year I have become involved with Redcar Park run and you can usually find me on a Saturday morning marshalling the run around the park.I became involved at Riverdale when my children started nursery. To begin with I listened to children read and would go on many school trips. I was soon to become an active member of the PTA and spent more time in school once my youngest started full time school. It was at this time I decided it was time to get some qualifications so I set about attending a classroom assistant course and found I really enjoyed it and I was approached and asked if would do some cover in school. I also realised that I was actually good at what I was doing and decided that I wanted to go further and re sat my GCSE's, at the same time as my oldest child, and then went on to do a Degree in Education Studies.Although, it was really difficult working full time, looking after my family and studying, I am really proud of myself as I never thought I would be able to do it! Although my roles have changed drastically over the years, I still really enjoy what I do and enjoy working with the children and families.
Graham Johnson
I have been involved in Outdoor Education throughout my career and have worked closely with Riverdale for a good many years! I was invited to be a governor only recently, which I was very honoured to accept. I want to help Riverdale to continue providing the highest quality education to our pupils and to support the outstanding staff and leadership team at the school
Dianne Carabine

Parent Governor

Claire Kerr

Parent Governor

Kerriann Berry

Parent Governor

My name is Kerriann, I am a 34 year old staff nurse. I have two daughters who attend Riverdale School. I'm very enthusiastic and passionate in children's educational, social and emotional wellbeing. I am a new governor but have already managed to share ideas and experiences I have gained as a parent of Riverdale. I have also enjoyed learning how the school is managed and hope that other parents find me approachable. In my spare time I love BBQ's, gathering and going places with my extended family and friends.

Click the link for membership and attendance information

http://ironstoneacademy.org.uk/membership-and-attendance-information/