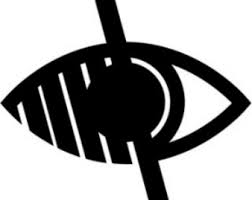 Absence
If your child is unwell and has to stay off school, you must inform the school for the reason of the absence. If you child is absent and we have not had a reason by 9.00am we are required to phone you to check up on the reason why your child is not in school.
If a child is regularly late this will also go against their overall attendance as they will receive an unauthorised absence mark for that session of the day.
If we don''t know the reason, then this will be counted as an unauthorised absence, the number of which is monitored very closely by the school and the Education Social Worker.
Good attendance is encouraged and rewarded in school by weekly class attendance awards half termly certificates and termly prizes.
Whilst we want all of our children to have good attendance if children are unwell they need to recover fully before returning to school, particularly with those bugs and virus' that are contagious. We have included on this page a link to our guidance on how long children need to stay off school with different infections which we hope you find useful.
Infection_Control Policy_IAT 2018
Punctuality
It is equally important, that children arrive on time, every day.
School starts at:- 8.45 am
Lessons start promptly and only 5 minutes a day means 25 minutes of learning lost, 150 minutes every half term. Please note that as part of our Attendance Policy children who arrive 10 minutes after the start of the school day will result in an unauthorised absence mark against their attendance.
Please make sure you let us have up to date emergency contact numbers, where you or somebody else chosen by you, can be contacted, should your child have an accident or become ill whilst at school.
Please make sure if your telephone number changes – particularly mobile numbers – you let the school know, so Mrs Dack or Mr Bland, the school office staff, can update your contact details.
Holidays
Since September 2014 schools are unable to authorise leave of absence during term time without exceptional circumstances.
Below is the school's attendance policy which explains in more detail the different procedures in place to support good attendance for all children in school.
Trust-Attendance-Policy-July-2017