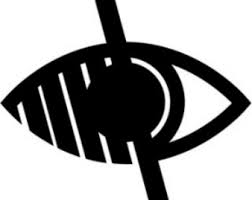 Behaviour
At Riverdale School we first and foremost promote positive behaviour.  We do this as we feel inappropriate behaviour stops children from learning effectively and we want all of our children to make good progress and achieve their true potential.
We have developed the Riverdale Rules which clearly set out what we feel is acceptable behaviour within our school.  They have been chosen to ensure if followed everyone at school, will be happy and safe and to give an example of acceptable behaviour to become a good citizen in their community.
The rules are the basis of praise and rewards given to children when followed and likewise consequences if broken within school.
Our Rules are:-
1. I will use only a kind voice when speaking to other people.
2. I will work hard and try my best at everything I do.
3. I will keep trying, even when something seems difficult.
4. When I am in the school building I will use an inside voice.
5. I will listen to other people when they are speaking.
6. I will keep my hands and feet to myself.
7. I will follow instructions I am given by adults in school.
8. I will walk when I am in the school building.
9. I will look after the equipment I use in school.
10. I will play safe games at playtime's.
11. I will help others to follow all of our rules.
We know that a child's behaviour is directly linked with how well a child manages to express and manage their feelings and emotions.  This is why we as a school place equal importance to teaching and developing positive social and emotional skills as well as academic skills and that we ensure our curriculum allows for all of these things to develop hand in hand with each other.
Some children are at different stages of emotional well being and can find behaving appropriately in different situations more challenging than others.  As a school we are here to teach all children and as with children who are finding academic subjects more difficult and receive extra support in school, it is also necessary to put in additional support for those children who find appropriate behaviour more challenging.
How do we promote Good Behaviour?
Each child can earn stars (KS1) or merits (KS2) for good behaviour.  These awards are placed on a chart which workstowards incremental certificates, which are given out in our "Proud Assembly" every week. When the children achieve a certificate of 50 stars or a medal they will also receive a dip in Mrs Reilly's prize treasure pot.
In addition to this we have a "Good to be Green" scheme that runs across the school. Children who behave in an acceptable way all day receive a green ticket.  When they achieve 10 green tickets in a row they  receive a small prize.
Each week a "Star Pupil" from each class is announced in our "Proud Assembly".  The reasons for the choice are discussed with the children in assembly. These winning children are then entitled to come in first for lunch and eat from special plates and cutlery.  Every term a "Star Pupil" is announced from each class and a prize is given to that child in our special sharing assembly.
We also provide opportunities for class rewards to be earned. Each class has a treasure pot, the adults who work with the children add treasure to the pot when the class have worked very well on something together.  When this treasure pot is full, the children are allowed to vote for a small treat which the whole class will take part in.
In addition to this the dinner ladies in school vote each week for the best behaved class at dinner times.  The winning class is announced in our "Proud Assembly" and is entitled to an extra play time in the following week.
Always Children
At the end of each term we reward those children who have always stayed on green since the beginning of the year to spotlight our exceptional  role models we have in school.
What do we do with unacceptable behaviour ?
Children are learning how to behave in an appropriate way and whilst we encourage positive behaviour through rewards and good role models, they will sometimes make the wrong choice and behave in an unacceptable way.
It is important for children to understand that with unacceptable behaviour comes a consequence.  This is to discourage the negative behaviour and encourage the positive behaviour expected.
Unacceptable behaviours vary in their severity and so as a school we have stepped our consequences that children will receive accordingly.
Three Strikes
We believe that children should be informed when their behaviour is unacceptable and allowed to be able to correct it, this is why we operate the strike system.  This is for minor/low level unacceptable behaviour like talking when they should be listening, disturbing others when working, calling out etc.  When a child behaves in an unacceptable way the adult will remind them that their behaviour is unacceptable and why and their initials will be put on the board.  If they continue with this behaviour or other unacceptable behaviour a line or strike will be put next to their name.  If that child reaches 3 strikes they will be sent to another class for 10 minutes to work and calm downbefore returning to their class, and miss their playtime, spending it working, or writing the school rules of acceptable behaviour whilst being supervised by a senior member of staff.
At any point during the day when a child shows they have altered their behaviour and are making good choices they are able to work back down to green position.  Whilst this does not remove a possible sanction that may have been given it recognises the change in the child's behaviour allowing them to end the day positively.
Removal
If the unacceptable behaviour continues they will be removed from their class and asked to work in a different class away from their friends for the remainder of that day.
Isolation
If the unacceptable behaviour still continued then they would be isolated from other children ion and would be supervised by a member of staff for an agreed period of time. The child will continue to be given the same work as their class to complete, and if this work is not completed as expected, then the time in isolation will continue until it has been.
Keeping you informed/Working together.
If your child receives a red card during the day, you will receive a text message from school to inform you of this and invite you to contact their teacher to discuss this further
We feel it is important to keep you informed about your child's behaviour and so we will contact you to discuss your child's behaviour if they have had repeated strikes, have physically hurt a child, have threatened someone or have used inappropriate language to ask for your support in reinforcing expected behaviour and any possible reasons as to why this behaviour may have started.
If this behaviour continues the school will put targets in place for improving behaviour and discuss how we can support achieving these improvements together.
Involving Other Agencies
If your child's behaviour continues to be unacceptable and disruptive to other children, the school will need to involve other agencies.  This may involve people working in school with your child or may involve your child attending a specialist place to work either part or full time on their behaviour.
Exclusion
If your child's behaviour is continually disruptive and/or a danger to others, then your child could be excluded from school. or up to 5 days.
The school follows the Ironstone Academy's Exclusion policy and Government statutory advice on dealing with exclusions .
Click the link for the full supporting documents – https://www.gov.uk/government/publications/school-exclusion 
What is Chill Out?
We have a space in school which we have created which we call our chill out are, this is a quiet space which we encourage children to calm down should they be getting themselves into a state where they may lose control and say or do something which could get them into trouble.
Children are allowed to use this space freely for an agreed amount of time to cool their emotions down or they may be asked to use that area by an adult if they can see they are starting to become agitated.
Click the link for the full Behaviour Policy – Behaviour Policy