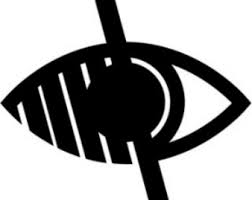 Covid 19
On this page you will find relevant information which the school has needed to change as a result of the Covid 19 Pandemic.
From March 8th the government has stated that all children will be able to return to school once more.
In preparation for this the school undertook a series of review and risk assessments to guide us in the things that need to be put in place for the safe wider opening of the school and these are summarised in the documents below .
We will continue to add information onto this page as advice and guidance is changed or added.
letter to parents December 2021
RIV-Covid-19-Measures-December-2021-Update-for-website
IAT C19 Contingency Plan December 2021
Full Reopening of School March 2021
Riverdale-CST-decision-making-framework-for-Trust-Boards-updated March 2021
Appendix-I-RIV-Pupils-arrival-and-departure-arrangements-13.7.20-1 (1)
Appendix-J-RIV-Restricting-movement-around-school-Rev-3 March 21docx
Appendix-K-RIV-Medication-March 21
Appendix-L-Covid-Restrictions-Rand-C-Risk-Assessment-March -2021-
Appendix-M-RIV-Playtime-and-Lunchtime-arrangements-March 21
Appendix-O-RIV-Cleaning-Risk-assessment-March 21-1
Appendix-Q-SAFEGUARDING-PREPARING-for-return-to-school-March21
Privacy Notice Corona Virus including Test and Trace
Whilst we will take every measure to limit the possibility of transmitting Covid 19. If a member of your child's class bubble reports a confirmed case of Covid 19 then part or whole bubble closures will still need to be implemented and children and staff isolate for 10 days. This will mean that during this time your child will need to continue accessing their learning remotely. To help with this please find below our handy help guide for remote learning . Riv Remote Learning Guide Jan2021(002)pdf
Covid Catch Up Premium
The government has allocated funds to school to support children's catch up after the lockdown in March 2020.
Click on the link below to read our Covid Catch Up Plan
IAT Riverdale Coronavirus_(COVID-19)_ catch-up funding plantodateMarch21
At Riverdale we are reviewing our children's needs and what is a priority each half term This plan is evolving and will therefore be added to each half term as a result.
Helpful Advice of what to do from Redcar and Cleveland Council to help stem the spread of Corana Virus
Covid message for schools Redcar and Cleveland
Support for Families
MAIN – Keeping Teesside Connected Flyer