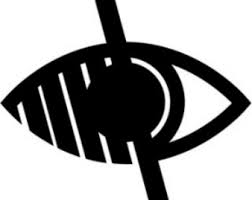 Remote Learning
Remote education provision: information for parents
This information is intended to provide clarity and transparency to pupils and parents or carers about what to expect from remote education where national or local restrictions require entire cohorts (or bubbles) to remain at home.
For details of what to expect where individual pupils are self-isolating, please see the final section of this page.
How to access Remote Learning for my child ?
To help you get started accessing remote learning and ensure your child doesn't miss any of their lessons, we have created a helpful guide to help you log on to Teams and SeeSaw from different types of devices to ensure To access this please click on the link below Riv Remote Learning Guide Jan2021(002)pdf
The remote curriculum: what is taught to pupils at home
A pupil's first day or two of being educated remotely might look different from our standard approach, while we take all necessary actions to prepare for a longer period of remote teaching.
What should my child expect from immediate remote education in the first day or two of pupils being sent home?
As we use SeeSaw within school to communicate and send work to children in class during a normal school day. From the first day of remote learning your child will be able to access the curriculum remotely.
During the first day or two staff you will be contacted by a member of staff in your child's class / team to check you are able to access the remote learning being set and support with any barriers you may have with either devices or WIFI connectivity.
A resource pack for each child will be prepared which you will be able to collect from the main office. The resource pack will have resources the children use in different subjects appropriate to their age For example Key Word Spellings, Formation of letters , Number Lines , Maths Models, Stationary supplies, and Login Details for the apps your child will be using during their remote learning. will have resources in it which will support your children's remote learning sent to them.
Following the first few days of remote education, will my child be taught broadly the same curriculum as they would if they were in school?
During the period of remote learning your child will be taught the same curriculum as we will be teaching in school with those children that are still able to attend apart from PE which will be adapted to complete at home.
Children will receive lessons every day for the following subjects :- Maths , Reading, Writing , Grammar, Punctuation and Spelling (Basic Skills)
Across the week they will receive lessons from our other subjects which we call our Foundation Subjects :- Art, Computing, DT, Modern Foreign Languages (French) , PE, History, Geography, Music, RE/Culture and Science
Remote teaching and study time each day
How long can I expect work set by the school to take my child each day?
We expect that remote education (including remote teaching and independent work) will take pupils broadly the following number of hours each day:
| | |
| --- | --- |
| EYFS | Expectation is to provide up to 2 hours of remote provision |
| Key Stage 1 | Expectation is to provide 3 hours of remote provision |
| Key Stage 2 | Expectation is to provide 4 hours of remote provision |
This can be increased through educational programmes, online practise of times tables, spellings, family activities and exercise.
Accessing remote education
How will my child access any online remote education you are providing?
The main tool to access your child's remote learning is through an app we use in school called SeeSaw. Work for each day will be sent and posted to that day and accessed easily by clicking on the calendar tab. Staff will add instructions for the expectations for the day and also within each activity with a mixture of written instructions , voice overs and/or help videos . We appreciate you are not teachers and the current curriculum and methods may seem alien to you. We do not expect you to become the teacher, thats our job and staff are on hand to help the children with the things they are stuck on or don't understand so please remind your children to use the messaging tool that is available within SeeSaw. A member of staff will respond to any queries during the normal school working day.
Within SeeSaw your child may have links to use Lexia, Kahoot for quizzes and assessment of undersatnding, Times Tables Rockstars , Showbie (Upper KS2) all things your child is familair with that they use within a normal school day.
KS2 will also be holding check ins with 3 times each week for some virtual face to face contact.
If my child does not have digital or online access at home, how will you support them to access remote education?
We recognise that some pupils may not have suitable online access at home. We take the following approaches to support those pupils to access remote education:
We are able to offer a loan device to a family – please let your child's class teacher know during the intitial or ongoing phonecalls if this is something you need. We will set up a loan agreement for you to sign and arrange a time for you to collect the device from the main school office.
If you have WIFI/Broadband connectivity we have 30GB data cards available for families to use. Again please let your child's teacher know if this is an issue for you and something you would need and we will arrange for a time for you to collect from the main office.
In your child's resource pack stationary materials will be provided and if these run out please just contact school and we will be happy to give you some more.
How will my child be taught remotely?
Your child will be taught through a mixture of approaches which will include :- written instructions for a task to be completed and sent back for marking, voice overs to explain expectations of a task, help videos from either the teachers or pre recorded from the National Oak Academy resources. These will show new learning and remind children how to do a skill that has been previously been taught and being revisited ( example formal mathematical calculations) and/or rules (for example spelling or grammatical rules) that apply to the task they have been given that day.
We will support this learning through Key Learning resources we use in school during a normal school day for example
Read Write Inc – Phonics Word Time
Oxford Owls Online for e books – for continuing their reading skills (EYFS /KS1)
Power Maths , White Rose Maths – for continuing their Maths understanding and skills
Pobble and Read Write Inc Get Writing – for continuing their writing development and skills
Oak Academy Videos for subjects across the curriculum.
Engagement and feedback
What are your expectations for my child's engagement and the support that we as parents and carers should provide at home?
As the expectations are for school's to continue to provide a meaningful and relvant curricuclum that continues to build on pevious learning and extend the children's understanding and knowledge during this lock down We expect all children to access all the work provided for them so that they do not fall behind in their learning when they return to school.
That said we appreciate that there needs to be some flexibility in the times that the work is completed to fit around families working from home arrangements and supporting families with more than 1 child. We would encourage parents to share any issues around completing work with their child's class teacher during their initial and weekly catch up phone calls with you so that they are aware and you can come up with an agreement together as to when work will be submitted and if this is not during the normal school working day ,when this will be responded to ( which will normally be the following working day)
How will you check whether my child is engaging with their work and how will I be informed if there are concerns?
Each task set will be tagged with a weekly code which when completed will automatically log your child's completion against their expected activities each day and across the week which the your class teacher can see for each child and as a class summary. Making monitoring of engagement easy to monitor for everyone in school. If there are any concerns with your child's engagement a member of staff in your child's team will make contact with you to make you aware and discuss any possible reasons and ways to ensure they start to engage.
How will you assess my child's work and progress?
Each piece of work submitted will be reviewed and marked with feedback given. The feedback will come through during the normal working day of school and if work is submitted after this point please be aware the feedback will not take place until the following day.
The feedback can take different forms and could include :- Typed feedback via a message or a voice over highlighting on the piece of work the parts that are successful and also the areas that your child needs to correct and re submit. In response to the feedback a separate help video reminding your child of how to do a calculation or follow a spelling /grammatical rule will be sent to help your child if they are not sure of how to complete the corrections, make the improvements. A screen shot of the results of a quiz to test their understanding which will usually be through Kahoot, their score from their Times Tables Rockstars practice or Spelling test.
Additional support for pupils with particular needs
How will you work with me to help my child who needs additional support from adults at home to access remote education?
We recognise that some pupils, for example some pupils with special educational needs and disabilities (SEND), may not be able to access remote education without support from adults at home. We acknowledge the difficulties this may place on families, and we will work with parents and carers to support those pupils in the following ways:
The work we set will reflect their targets set in their IEP's and will discuss with families times when adults may be available to support their child with the work set for them. If there is a real difficulty with children accessing their targeted education remotely we will invite child to attend in their bubble either part time or full time subject to safe capacity within the bubble.
In this section, please set out briefly:
Remote education for self-isolating pupils
Where individual pupils need to self-isolate but the majority of their peer group remains in school, how remote education is provided will likely differ from the approach for whole groups. This is due to the challenges of teaching pupils both at home and in school.
If my child is not in school because they are self-isolating, how will their remote education differ from the approaches described above?
Your child will receive the same work as the children within school and will be expected to complete the work as those children attending. The work submitted will be marked and feedback given for each piece, but this will be once your child's teacher has stopped teaching the class and will usually be at the end of the school day with next steps being given as the first tasks of the next working day for your child.