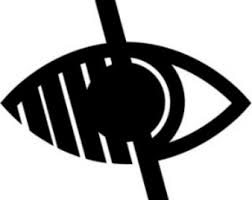 Pupil Premium
Pupil Premium Grant
The Pupil Premium Grant (PPG) is an allocation of additional funding provided to schools to support specific groups of children who are vulnerable to possible underachievement. These include pupils who are entitled to free school meals; those looked after by the local authority and the children of armed service personnel.
All schools are required to report on the amount of funding received and to show details of how it is intended that the allocation will be spent as part of their Pupil Premium Strategy. Schools are also required to report details of how the previous year's grant was allocated and its impact.In addition, Riverdale has provided a more detailed policy document outlining principles, provision and reporting which can be found at the 'Policies' pulldown page of this website.
At Riverdale Primary we strongly believe that every child should have the opportunity to realise their full potential regardless of their background and as a school we strive to eliminate any barriers there may be to fully accessing the curriculum for each child.
Pupil Premium Spending
Nationally there is a gap between the attainment and progress that children who are entitled to pupil premium make.
Our key objective in using the Pupil Premium Grant is to close this gap at our school. of achievement and progress between pupil who are entitled to pupil premium funding and those that are not.
Targeted support is being provided through one-to-one and small group tuition in all year groups and additional support is targeted at classes with a significant percentage of pupils entitled to Pupil Premium Grant.
| | |
| --- | --- |
| Year | PPG Funding |
| 2017/2018 | £11480.00 |
| 2016/17 | £108,240.00 |
| 2015/16 | £115,860.00 |
| 2014/15 | £108,500.00 |
| 2013/14 | £77,493.00 |
Pupil Premium Data
| | | | |
| --- | --- | --- | --- |
| Percentage of Children achieving expected standard 2017 SATs | PPG | Non PPG National average | Attainment Gap |
| Reading | 72% | 72% | 0% |
| Writing | 72.2% | 79% | 6.8% |
| Spelling, Punctuation and Grammar | 66.7% | 78% | 11.3% |
| Maths | 61.1% | 76% | 14.9% |
| Reading, Writing and Maths Combined | 55.6% | 60% | 4.4% |
Progress Scores

2017 SATs
PPG
Non PPG National average
Reading

3.22

0.33

Writing

2.81

0.10

Maths

1.78

0.20
Please click here to view our Pupil Premium Strategy PP Strategy Oct 2017 pdf