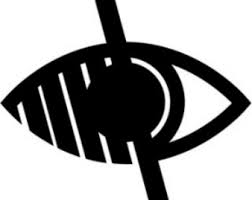 History
Through our teaching of History, we aim to
An excellent knowledge and understanding of people, events, and contexts from a range of historical periods and of historical concepts and processes.
The ability to think critically about history and communicate ideas very confidently in styles appropriate to a range of audiences.
The ability to consistently support, evaluate and challenge their own and others' views using detailed, appropriate and accurate historical evidence derived from a range of sources.
The ability to think, reflect, debate, discuss and evaluate the past, formulating and refining questions and lines of enquiry.
A passion for history and an enthusiastic engagement in learning, which develops their sense of curiosity about the past and their understanding of how and why
people interpret the past in different ways.
A respect for historical evidence and the ability to make robust and critical use of it to support their explanations and judgments.
A desire to embrace challenging activities, including opportunities to undertake high-quality research across a range of history topics.
We will do this by giving children the opportunity to develop their historical skills across the curriculum in the following ways.
Key Stage 1
Key Stage 2
Look at:• The lives of significant individuals in Britain's past who have contributed to our nation's achievements – scientists such as Isaac Newton or Michael Faraday, reformers such as Elizabeth Fry or William Wilberforce, medical pioneers such as William Harvey or Florence Nightingale, or creative geniuses such as Isambard Kingdom Brunel or Christina Rossetti.

• Key events in the past that are significant nationally and globally, particularly those that coincide with festivals or other events that are commemorated throughout the year.

• Significant historical events, people and places in their own locality.

• Changes in Britain from the Stone Age to the Iron Age.• The Roman Empire and its Impact on Britain.

• Britain's settlement by Anglo Saxons and Scots.

• The Viking and Anglo Saxon struggle for the Kingdom of England.

• A local history study.

• A study of a theme in British history.

• Early Civilizations achievements and an in-depth study of one of the following: Ancient Sumer; The Indus Valley; Ancient

Egypt; The Shang Dynasty.

• Ancient Greece.

• A non- European society that contrasts with British history

chosen from:

• Early Islamic Civilization

• Mayan Civilization

• Benin.

History of interest to pupils*

* Items marked * are not statutory.
Please click on the link below for the Longterm History Overview in developing Key Historical Concepts across the school
We are working closely with the Marking a Mark project (affiliated with the national portrait gallery) and Historic England to achieve these aims and have successfully planned opportunities within our curriculum to compare and contrast local figures and achievements and those in the wider world. As part of this work we are very proud to have achieved the Level 1 and 2 Heritage school award.
Staff, children, Governors and colleagues from our Local authority have enjoyed taking part in our Museum in the classroom experience. These have involved our oldest and youngest children show casing their skills and knowledge as curators with hands on experiences using artefacts, costumes, interactive games/activities and live drama!
Our aim is to instil a strong sense of the local area from its journey through history and its impact on today. This helps our children to develop awareness and knowledge of the world beyond their own lives whilst raising aspirations for the impact they can make on the world.
Please click on the link below to read all about our Case Study
Museum in the Classroom case study Riverdale
History Milestones
As children progress through school there are key milestones they are judged against and they are linked to age related expectations at these points in time. We have three key milestone points across the school. we aim for children to achieve. Milestone 1 is expected standard by the end of Year 2, Milestone 2 is the expected standard by the end of Year 4 and Milestone 3 is the expected standard by the end of Year 6.
Please click on the links below for details of the learning milestones for History and the Longterm Overview