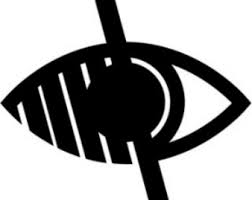 Job Vacancies
Internal Advert
School Business Manager
NJC F+ scp 25-27
17 hours Term Time only plus 2 weeks – Permanent
Required for September 1st 2022
The Governing Body of Riverdale Primary is seeking to appoint a highly motivated, skilled and well organised School Business Manager to lead a dedicated team of 2 Admin Assistants. The successful candidate will carry out complex financial, administrative and organisational tasks in relation to finance, payroll and HR and be responsible for Administration Team appraisals. Experience of Premises Management and Health and Safety compliance is essential.
The successful candidate will:
• Have full working knowledge of Academy/Schools audit requirements;
• Have the ability to manage the Academy Finances including budget setting, monitoring and reporting to Governors;
• Have proven experience of working in an administration environment, preferably education based;
• Be able to communicate effectively with all stakeholders;
• Be highly competent with IT and school specific databases;
• Have experience of dealing with complex and sensitive matters from external agencies and the school community;
• Show excellent written and verbal communication skills;
• Demonstrate a willingness to drive change and manage effective systems;
• Possess careful and thorough organisational skills;
• Be able to take accurate minutes.
For those wishing to apply, please complete a letter of application referencing your skills, qualities and experience and hand to the Headteacher by 3.30 pm Tuesday 19th July
Lunchtime Supervisor – Riverdale Primary School
Hours per Day: 1 hour. Term time only (38 wks)
Salary: £9.00 per hour
NJC19 Grade A point 1 £1,984.05 (actual)
Required for September start.
The Governors wish to appoint a conscientious, highly motivated, hardworking Lunchtime Supervisor as a valued member of our school team. The post holder will work 1 hour per day, 5 days a week term time only.
The successful applicant will join a team of four lunchtime supervisors and two Teaching Assistants. Responsibilities to include supervising children in the dining hall, helping with packed lunches and playground duty, playing alongside the children. Cleaning and tidying tables, helping with cutlery and trays when the children have finished their dinners.
The post holder will be flexible, have good communication skills and relate well to children. A basic knowledge of health and safety is essential.
The school is committed to safeguarding and promoting the welfare of children / young people and vulnerable adults. We expect all staff and volunteers to share this commitment and an enhanced DBS disclosure will be sought.
Initial enquiries to the school are welcomed.
All completed applications should be returned to: The Headteacher
Riverdale Primary School
Hambleton Avenue Redcar TS10 4HH
Or emailed to office@riverdaleprimary.org.uk
Please click on the links below to access the Job Description, Person Specification and Application Form.
Lunch time supervisory assistant Job Description
lunchtime supervisor person spec (2)
Do you want to train to be a teacher ? Click on the link Nesta for more information.