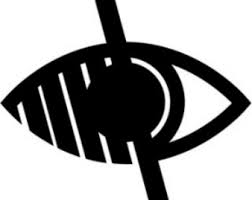 SEN
What is SEND Local Offer ?
The government is transforming the system for children and young people with special educational needs (SEND), including those with disabilities , so that services consistently support the best outcomes for them. The children and families bill will extend the system to support from birth up to 25, giving pupils, parents and their carers greater control and choice in decisions and ensuring needs are properly met.
Each establishment involved with people covering these ages need to publish on their websites what is support is normally available for individuals and how these can be accessed . To achieve this 14 questions need to be answered so that parents and carers are able to make decisions about how best to support a child or young person's needs.
Below are Riverdale's responses to the 14 questions which lay out the support provided by ourselves and other agencies linked to our school.
How does Riverdale Primary School know if children need additional help?
At Riverdale the identification of individual needs of children is built into the overall approach to monitoring progress and development of all pupils.
At Riverdale we have committed money from our school budget to employ more staff than would be typically employed for the size of the school. This is to ensure that all children are taught as much as possible in small groups. In this way children receive a high level of interaction with teachers and they can see easily if your child is finding certain things harder than their peers.
Each term we analyse the progress children have made and identify those child dren's progress that is below that we would expect and identify support to be allocated to those children not achieving their potential.
If we notice a significant change in your child's behaviour or attitude.
What should I do if I think my child may have special educational needs?
Initially the class teacher is the first point of contact, any concerns can be discussed at any of the pupil progress meetings we hold each term, or with the class teacher at anytime of the school year before or after school .
The class teacher will pass these concerns on to the SEN Coordinator ( Mrs Reilly ) for further discussion
How will I know how Riverdale Primary School will support my child?
At each pupil progress meeting with yourself a learning plan is written which identifies your child's standards achieved, progress made and the next steps they need to make to continue to improve.
In addition we will discuss what support school and yourselves at home could provide. The support in school can take many forms for e.g. 1-1 support with another member of staff outside the normal teaching of that lesson, small group, additional teaching outside of the normal school day, adaptions to their timetable, counselling to name but a few.
If additional support in school is felt to be appropriate for your child, we will inform you what that support will be and how often and write this on your child's learning plan which school and yourselves will have a copy of.
Any interventions are reviewed each half term for effectiveness and are adapted according to this.
If despite additional support your child is still not progressing in the area of concern, we will ask for your permission to seek advice from other professionals who do not work in school everyday but specialise in key areas of learning and development . With your permission a referral will be made to the professional thought most An assessment will take place with your child and input from yourselves and \ school staff. A report will be compiled by the professional providing recommendations. A meeting will be held with you and school staff to update your child's learning plan to follow recommendations given
How will the curriculum be matched to my child's needs?
Teachers will provide differentiated challenges for children to ensure each child can access subjects across the curriculum appropriately.
At Riverdale we believe in low threshold high ceiling for all children. This means that all children have the opportunity to try challenges they feel appropriate for them without putting a ceiling on their experiences across the curriculum because of any specific needs they may have.
Specialist equipment may be given to help them for e.g.. writing slope, concentration cushion, pencil grips, modified scissors, ICT equipment .
How will I know how my child is doing ?
You are free to talk to your child's class teacher or the member of staff who may be providing any additional support at anytime through the school year before or after school in person or via the telephone which ever is more convenient.
You will be able to discuss your child's progress and review their learning plan at their termly progress meeting.
How will you help me to support my child's learning?
School regularly holds meetings for parents to show different ways you can support your child's learning
Class teacher's post on the school facebook page areas of learning for the week and suggestions to help your child at home with this
The school's website has some help videos for parents explaining how to teach specific skills and say phonic sounds.
Class teacher's will be only to happy to provide advice throughout the school year
During the termly progress meetings ideas and support will be discussed to help you help your child
If another service has been involved with your child, they will provide support and advice within their reports they produce for both school and home.
What support will there be for my child's overall well being?
The school offers a wide range of pastoral support for pupils encountering emotional difficulties which include
Dedicated Parent and pupil support workers
Lunchtime nurture club
Modified timetable
HQ drop in and chill out space
Thrive Counselling
Pupils with Medical Needs
A care plan is written for each child with medical needs. These are written with support from the school nurse in consultation with parents/carers.
Each plan is shared with all staff at staff meetings and displayed within the staffroom for ease of reference with a photo for ease of identification for all staff.
Staff receive relevant training where appropriate from the relevant medical professionals for eg use of epipen, administering insulin, administering epilepsy seizure medication
Where necessary medicines are administered in school , where a signed consent form is in place , with clear instructions identified.
All staff have basic first aid training
What specialist services and expertise are available or accessed by the school?
Learning Support Staff who focus on literacy and maths difficulties
Speech and language specialist
Occupational Therapists
Educational Psychologists
Hearing Impaired Service
Counselling
Behaviour Support Team
Social Services
CAMHS – Child and Adult Medical Health Service • LINK
Inclusion Team
School Nurse
Education Welfare Officers
What training are the staff supporting children and young people with SEND had or are having ?
Different members of staff have received training related to different elements of SEND. These include :-
Supporting pupils with social and emotional needs, with speech and language difficulties, with Literacy and Numeracy needs, with physical and coordination needs and supporting pupils on the autistic spectrum.
How will my child be included in activities outside the classroom including school trips?
Activities and school trips are available to all children and
Risk assessments will be carried out and procedures put in place to enable all children to participate
If it is deemed that an intensive level of 1-1 support is required, which school is unable to provide, you or a relative may be asked to accompany their child during the activity.
How accessible is the school environment?
Main entrance and internal classroom doors all meet DDA regulations
The school is all on one level
Ramps have been installed where levels of the pavement and playground meet the doors .
School Office hatch height meets DDA regulations
Wheelchair access toilet is available
How will school prepare and support my child when joining Riverdale Primary School or transferring to a new school ?
Discussions between staff from previous or receiving school will be held prior to your child starting/leaving.
All children attend transition sessions prior to starting within their new class
Additional visits are arranged for children felt to need more time to prepare for their new school/class.
Children's learning plans are given to SENCO of receiving school and discussed.
Secondary staff visit the pupils on several occasions prior to them joining their new school
Where a child may have more specialised needs , separate meetings with staff, parents , any other services involved with your child may be held to assist in move to another school. This may start as early as a year before leaving.
Staff attend follow up meetings once your child has started to ensure continuity of support and strategies used.
How are the school's resources allocated and matched to children's special educational needs?
The SEN budget is allocated each financial year and the money is used to provide additional support or resources dependent on individual's needs up to the value of £10,000.00. The additional provision may be allocated after discussion with the class teacher at pupil progress meetings or if a concern has been raised by them at another time of year.
If a child is deemed to need support above the £10,000.00 a referral will be made to the local authority SEND panel for an Education Health Care Plan for additional funding. This additional funding is dependent on the decision of the panel and based on costed provision provided in the referral forms.
How is the decision made about how much support my child will receive?
These decisions are initially made in consultation with class teacher and senior leadership team. They are based upon the termly tracking of pupils progress and as a result of assessments from other professionals based outside of school.
If further concerns are identified due to a child's continued lack of progress or well being then further interventions and support will be arranged.
Some children will need to have an Education Health Care Plan. This is something that is judged by an independent panel run by the local authority . If a plan is issued the hours and level of support will be specified on the child's plan and is legally binding for the school to provide. The plan is reviewed annually.
How will I be involved in discussions about and planning for my child's education?
We see your child's education is a partnership between ourselves and you, and so you will be encouraged to be involved in discussions about and planning for your child's education through
Attending their termly progress meeting and sharing your thoughts and ideas
Sharing observations and thoughts as they happen during the school year with their class teacher
Discussion with yourself about any changes to support before the next progress review meeting and your thoughts on the proposed changes
If your child is being considered for an Education Health Care Plan there are several meetings that need to take place at key points in time of the referral

process. Parents are invited to all of these and are encouraged to take an active role in this.
Governing Body
The Governing Body is responsible for using data to support decisions on how funding is allocated.
The Governing Body works closely with the Senior Leadership Team and the SENDCo to monitor the progress of children with SEND and the impact of provision.
The Governing Body commissions services to support pupils with SEND from the local authority, health and other professionals and voluntary services, eg. Educational Psychology Service, Speech and Language Service.
Mrs C Kerr is the Governor responsible for SEND. She can be contacted via the school.
Any concerns about SEND provision should be raised initially with the class teacher or the SENDCo. Should there be further difficulties parents/carers should contact the Head Teacher or follow the school complaints procedure (available on the school website).
Who can I contact for further information?
If you wish to discuss your child's educational needs and are unhappy about something regarding your child's schooling please contact the school office to arrange a meeting with Mrs Reilly ( Headteacher and SENCO )
I hope these have answered any queries with regards to the support Riverdale Primary School provide for children needing additional support. Please do not hesitate to contact school if you have any further questions .
MAIN – Keeping Teesside Connected Flyer
9-SEND-Information-Report-20212022template-1