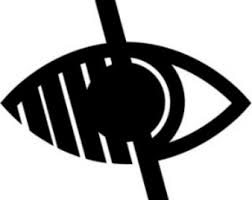 Sports Premium
Our vision at Riverdale Primary School is to ensure all children enjoy physical education and sport. Through this we aim to improve health and well being, to promote active participation and a lifelong enjoyment of sport, to develop social skills and for each child to fulfill their potential.
We are part of a School Sport's Partnership to develop sport excellence within our school. The Link below will take you to the School Sport's Partnership website to give you more information on what this is and how it helps to support school.
http://www.redcar-estonssp.co.uk/
This year money = £17910
40% School Sports Partnership
£6650 Simon Carson – additional lunchtime
£4096 = breakfast club
As a school we have been given £8790.00 Sports Premium Money to develop excellence in Sport in our school.
We have chosen to spend this money on the following things.
40% is given to the local sports partnership to support work within school and develop high quality PE provision for all children.
The impact of which will be:-
• Expertise from coaches and SSCOs to support staff to improve their own understanding and skill to deliver effective PE .·
• Regular opportunities for children in our school to participate in competitions and sporting events.
• Support for the PE coordinator to lead sport and PE effectively in Riverdale.
The remaining 60% is spent as follows:-
Breakfast Club – Tuesday , Wednesday and Thursday
The impact of this will be to give children a healthy breakfast to start the day and 20 minutes to improve fitness levels for those attending
Simon Carson Sports Coach – every lunch time
The impact of this will be increase the fitness level of the children by actively engaging them in games at lunch time
Swimming Lessons – every week The impact of this will be to help ensure all children can swim 25 metres with a variety of strokes by the end of Year 6
Coaches for After School Clubs
The impact of which will be to give children more opportunities to take part in different types of sport outside of school hours with no cost to themselves.·
AP Adventures outdoor education – across all school groups N-Yr6
The impact of which will be that children will have regular opportunity to develop their OAA skills and team work skills. This will also allow every child to go on a residential whilst at Riverdale .
Supply cover for coordinator to attend training and set up action plan priorities e.g. houses.
The impact of which will be that a house system and solid assessment procedures will be set up in school.·
Supply cover to allow coordinator to run 3 intra school competitions per year.
The impact of which will be that children will experience 3 intra school competitions every year.·
Supply cover to allow PE coordinator to observe PE lessons.
The impact of which will be that all staff will be observed teaching with lessons graded good and if not good then key areas for improvement will be highlighted and staff supported to improve their teaching.
After school clubs: currently running in our school:-
Monday Y3/4/5 Funfit
Tuesday Y1-6 Simon Carson fun club
Wednesday Y4/5/6 Tag Rugby
Friday Y1/2 Micro Menaces
Every lunchtime there is a games club provided for the KS2 children.
Please Click the links below to view our Sports Premium Action Plan and our impact review of our funding allocation
Sport-Premium-Funding-Action-Plan-Riverdale-2016-2017-1
Funding Allocation 2016 Riverdale pdf
Sport Premium Funding Action Plan 2017 – 2018